Event Organisers We Want #30pc Quota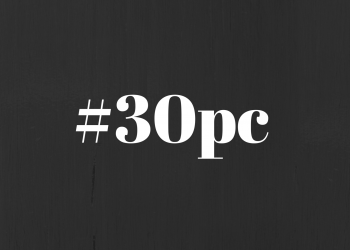 Please follow and like us:
IN 2015 TECHNOLOGY AND DIGITAL MARKETING CONFERENCES IN IRELAND CONTINUE TO UNDER-REPRESENT FEMALE SPEAKERS. 
In some cases, women do not appear at all. For example, the Sunday Business Post event, planned for 28th May 2015, has an all male line-up. This is not acceptable. This implies that there are no decent or worthwhile women in "360 degrees of digital" who are worthwhile listening to at a conference. We know this is not true.
DigiWomen and other women's groups have been calling these organisers to encourage them to change the ratio. So with WITS, PyLadies Dublin, Irish Girl Geek Dinners, Coding Grace and AskATon Events we issue a request for the organisers of Swipe to increase the number of women speakers to 30% before the 22nd of March 2015.
To make their job easy, we have come up with a list of alternative speakers for this event. The event organisers are welcome to draw on these suggestions, or come up with their own so that there is a minimum of 30% female speakers on the line-up before 22nd March 2015.

IF WE DO NOT SEE A CHANGE IN THE GENDER BALANCE OF SPEAKERS AT SWIPE, WE WILL BE RALLYING MEN AND WOMEN TO TAKE ACTION TO SHOW EVENT ORGANISERS THAT IT IS NOT ACCEPTABLE. 
We want all organisers to commit to a quota of having at least 30% female speakers. Quotas have been proven to work and are necessary when organisers like the Sunday Business Post keep having events with either no women or very few.
For now you can do 3 things to show your support:
1)   Share the image of alternative speakers (as above) on your blog, Twitter, LinkedIn, or other social platforms today.
2)   Use the hashtag #30pc  to show your support for this.
3)   Follow any of the women in tech groups to get updates & keep informed
DIGIWOMEN AND OTHER WOMEN IN TECHNOLOGY ORGANISATIONS ARE SAYING THIS IS NOT GOOD ENOUGH.
Will you be ready to join them?
DigiWomen                      @DigiWomenIRL 
WITS                                  @WITSIreland 
PyLadies Dublin      @PyLadiesDub
Ireland Girl Geek Dinners @IrelandGGD
Coding Grace                       @CodingGrace 
AskATon Events                @AskATonEvents 
*Update. We released the above as a media release yesterday and the event organiser from the Sunday Business has been in touch to say :- 'The list of speakers has not been finalised (it now stands at 10 male speakers). That the Sunday Business does not have an all male line up policy"
Please follow and like us: