#DigiWomen Will Be Exhibiting at Web Summit 2014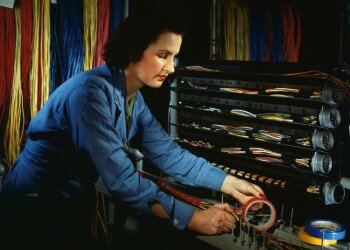 Please follow and like us:
#DigiWomen are delighted to have been invited to exhibit at Web Summit on November 4th – 6th 2014. We really want to make the most of this opportunity to highlight #Digiwomen's mission to enable connections through the understanding and use of technology. We need your help between now and then and on the day to ensure our success.
#DigiWomen provides an environment for women in technology to realise their potential. Tara Van Zyl, (@taravanzyl) winner of the NDRC's Spark of Genius 2014 and founder of iCostume, who will be pitching at the Web Summit attributes her initial steps along this path to the encouragment and direction of #DigiWomen. We look forward to giving her an almighty "WHOOP!" from the audience as she pitches on the stage when the tech world meets in Ballsbridge in a couple of weeks.
When we think about Tara, the one phrase that keeps coming to mind is "She Did It!" Can you think of other examples of women who understand and use technology? Can you think of a woman who should be proud of their contributions to the growth of technology? Can you think of a woman whose achievement in technology is meaningful and should be celebrated? Do you know a #DigiWoman who did it? Then we want to see you at Web Summit in November.
We want you to help us do two things at Web Summit:
We are collecting data through a 4 question, tick-the-box, attitudinal survey about women in technology. Where better to do this than "Davos for Geeks" as Bloomberg puts it. Stop by our stand and make your opinion count.
We want to highlight #DigiWomen at the Web Summit. We will document your own #DigiWomen story or your favourite story about a #DigiWoman you admire. If you can condense it to 140 characters we will share this story across our networks. Photo with prop optional 🙂
We will also be running a competition with a great prize.  Full details to follow shortly.
We really want to make the most of this opportunity for #Digiwomen so if you are attending Web Summit, stop by for 5 minutes and get involved in enabling connections through the understanding and use of technology.
We hope to return to Web Summit annually  to gather longitudinal data around attitudes to women in technology: their presence, their contributions, their achievements. This research will contribute to our exploration of gender issues in technology.
Motivating us is our concern that if less women are involved in technology, only half of the world's problems will be solved by technology. Be part of creating a world where women don't smack their heads off a wall when they "lean in."
Do you want to see more women succeed in technology? Then get involved by taking part in our campaign at Web Summit. If you can't make it to Web Summit don't worry we have plans for you too…!
Leave a comment (on our blog/ below) and let us know if we will see you at the #Digiwomen stand at Web Summit between 4th and 6th November.
Please follow and like us: