Zen Hen And More With Clare Mulvany
Please follow and like us:
Zen Hen Gatherings
Clare Mulvany is a creative catalyst, at large. A spark behind many a creative project (including the wildly popular Trailblaze events) and author the book, 'One Wild Life', she is now leaping into the next phase of her own trailblazing career with the launch of two new ventures: her personal website claremulvany.ie- where she will be teaching online courses and offering creative coaching services to entrepreneurs; and Zen Hen- a unique boutique alternative hen party experience, incorporating yoga, creative activities and mindful celebration of the bride(s) to be.
Creativity is indeed at the core of her work. Having worked with and interviewed hundreds of social and creative entrepreneurs, she has distilled a powerful model or framework to learn the tools and practices required for success- knowledge she is now bringing to the digital world. Her work also incorporates yoga practices, mindfulness, creative seasonal challenges and creative planning tools- all designed to both nurture and catalyse individual creative expression.
You can check out her new online learning programmes here: http://www.claremulvany.ie/learn/
And her Zen Hen offerings here: www.zenhen.ie
Good luck Clare- and we look forward to tracking progress!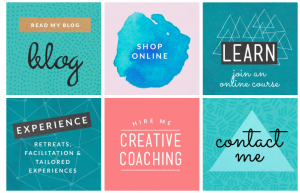 Please follow and like us: