DigiWomen Talk Time at the #weAREhere unConference
Please follow and like us:
And so the 2nd #weAREhere unconference in the Guinness Enterprise Centre is on tomorrow.
Registration and networking will start at 9.30am. There will be tea/coffee and some lovely pastries available on arrival.
Then in true unconference style we will begin the day by setting the agenda. Don't worry about the exact process of the day. It is an UNconference so the usual conference rules do not apply. What is important is that all who have come on the day will have a chance to take part and get involved. There are still a couple of ticket going if your free to attend. BOOK NOW.
Sessions will be decided by everyone and anyone who wants to speak will get a chance. Some will be prepared and reflecting years of experience. Others will be spur of the moment talks that come to mind as the day evolves.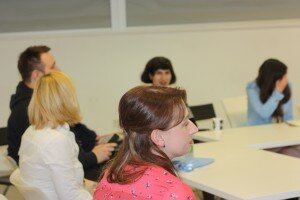 That is what makes it fun and thought provoking at times. Remember the unconference format creates space for peer-to-peer learning, collaboration and creativity.
Lunch is provided in the way of lovely sandwiches, tea and coffee.
Some more sessions will happen in the afternoon with the aim of finishing by 4pm.
We are thrilled to have Clare Mulvany a photographer and humanitarian come along this year as the official photographer. We know Clare will capture the day in her own unique and every special way. 
Really looking forward to meeting everyone and hearing their stories about TIME and how they value it. 
 
Please follow and like us: