Hands up if you wonder about women's participation in technology conferences?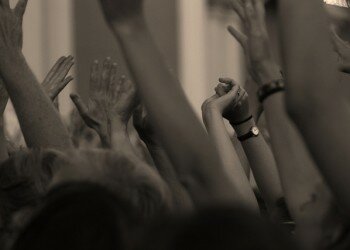 Please follow and like us:
In a recent post we announced that we are taking the DigiWomen show to Web Summit next week. (Aaagh next week already!)
We're planning to ask delegates to complete a short questionnaire to collect anonymised data about attitudes to women's participation in technology conferences.
We are hoping to go to print with this questionnaire shortly but we  thought that you, dear reader, might have some questions you would like to add.
If you would like to examine attitudes to a particular aspect of women's participation in technology conferences we would like to hear your ideas in the comments below. Extra kudos if you can phrase it so that the result can be scaled 1 – 10. Alternatively, please email your ideas to pauline@digiwomen.ie.
For example:
On a scale of 1 to 10 where one is "I completely disagree" and 10 is "I completely agree" how much do you agree with the following sentences:

"Porridge is the breakfast of champions."
"Toast rocks."
"Tea is the only way to start the day."

(Examples only 🙂 )
We would love to include one crowdsourced question so please share something in the comments below. Even if you haven't got time to phrase it 100% correctly, please post a theme or idea that you think should be examined and we'll take it from there. Thanks!
(Photo credit Blondin Rickard on Flickr)
Please follow and like us: