Deadline for #30pc Quota of Female Speakers is looming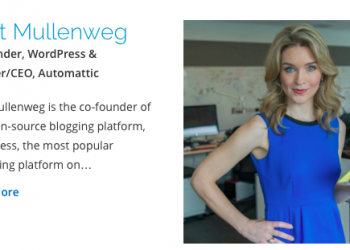 Please follow and like us:
Time to implement #30pc quota
DigiWomen put this call out to the event organisers of the Swipe Summit last week to change their all male speaker line up and have  a#30pc quota of female speakers. We very quickly got a phone call, tweets and emails from the organisers saying YES to #30pc.
We say #YES to #30pc #women speakers.We are asking for your help.Let Women know we want to hear them! #DreamTeam for http://t.co/IYmJZ2un7r

— Sbpostevents (@sbpostevents) March 14, 2015
Our full request was for the speaker line up to have at least 30% female speakers before 22nd March 2015. As of today it stands at 1 female and 11 males. This is not on. Not in 2015. We want more from tech conferences. We want to see real change.
IF WE DO NOT SEE A CHANGE IN THE GENDER BALANCE OF SPEAKERS AT SWIPE, WE WILL BE RALLYING MEN AND WOMEN TO TAKE ACTION TO SHOW EVENT ORGANISERS THAT IT IS NOT ACCEPTABLE. 
As is very common when we highlight lack of diversity to event organisers the first thing they do is get defensive and express they are very busy. That they  cannot get females to return their calls never mind speak. That they are looking for international, well known thought leaders. That the choice of female speakers is limited. And then we get the big one. Can we recommend or source speakers.
Well here are two great recent posts written exactly about that. One from Maryrose Lyons who has been driving and championing this particular campaign. She says 'It is not OK to simply transfer the responsibility for getting good speakers to us. That is your job as a conference organiser". Although she couldn't resist and gave three great tips for sourcing speakers at events and even threw in a bonus tip.
A second one from Sabrina Dent highlights five things that event organisers can do to get women speakers at their events. I like no. 3 …SPEAKERS: OPEN YOUR MOUTHS. Especially the ones who are doing the conference circuit. At this stage you should know that an all male line up is not good for anyone. And don't you get bored of it? Seeing the same faces and getting the same perspective all the time. Don't you want to hear what females think?
Still not convinced that change is needed. Well look around and you will start seeing it everywhere. Men and women are saying enough is enough. There are 100s of websites like DigiWomen out there working on tackling this issue (a list will follow very soon). Websites like Articulate Network which aims to "raise the profile of women speakers in the technology and the creative industries by offering public speaking training, developing partnerships with event programmers, and giving better access to talented female speakers."
So lets hear it from the men who are speaking at this Swipe event. ARE YOU READY TO COMMIT TO A 30pc QUOTA? If so tell us here, now, today.  
Please follow and like us: